40 ft Long Whale Dies After Being Stranded Alive On Beach Of Mumbai Coast
Share this post
A 40 Ft Blue whale washed ashore At Revdanda in Raigad Dist 150km From Mumbai. Official Said It was Female Blue Whale. The 20,000Kg Mammal was half alive, Fishermen And Officials tried to push back into water, but Failed
Villagers made great Efforts to save her but it could not be moved because of its weight and sadly died around 4am on Thursday. They Buried Whale on beach on Thursday.
Environmental Activists Say, " Such Marine Creatures Are Being Spotted near our shores because of injuries sufferd from being hit by big Ships or getting caught by Fishing Nets
This is the first case of a live stranding. We are not prepared for an eventuality like this."
" We need to have more experts in every district to reduce response time," an official from the Forest department said.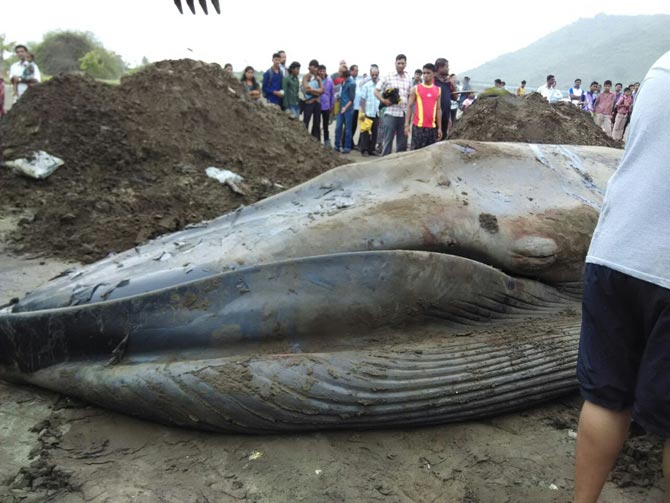 It is alarming call for Safety and Preservance of Marine Life, we really need better Resourses & Facilites to be prepared for such kind of Situations and protecting marine life.
Like Picescorp On Facebook | Follow On Twitter
Follow @Picescorp
Share this post
Leave Your Comments Here
Don't Miss Out On These Awesome Posts