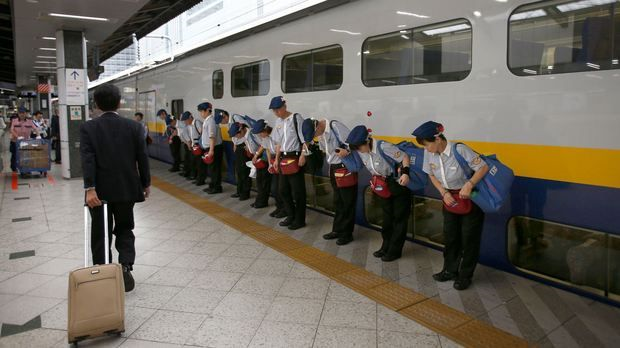 #7MinutesMiracle - The Japanese Cleaning Staff Cleans Entire Bullet Train In Just 7 Minutes
Share this post
Japan bullet train or Shinkansen has long embodied the miracle of the country s progress and efficiency. But it's not just the trains that are quick!
This clip shows you how workers clean eniter train in just 7 minutes!!
The clip, created by the American Journalist Charli James, where Each worker covers one 100-seat car and takes 12 seconds to clean a row. They only have 7 minutes before the train must take the next set of passengers. More than 300 bullet trains depart daily from Tokyo station, transporting nearly 400,000 passengers.

Here is what James said to Quartz about the experiance, " I wanted to capture how Japanese people take so much pride in their work, and how they work really hard to make sure that the train is nice for people to ride. When the cleaners were finished with the car, they bowed as a demonstration of pride and diligence. It was really interesting to me that, even though is a cleaning job, they still take a lot of pride in their work." It is indeed a Miracle, Still doubt why? Can you even clean your Room in 7 minutes? *Wink*
Cover image source
Like Picescorp On Facebook | Follow On Twitter
Follow @Picescorp
Share this post
Leave Your Comments Here
Don't Miss Out On These Awesome Posts