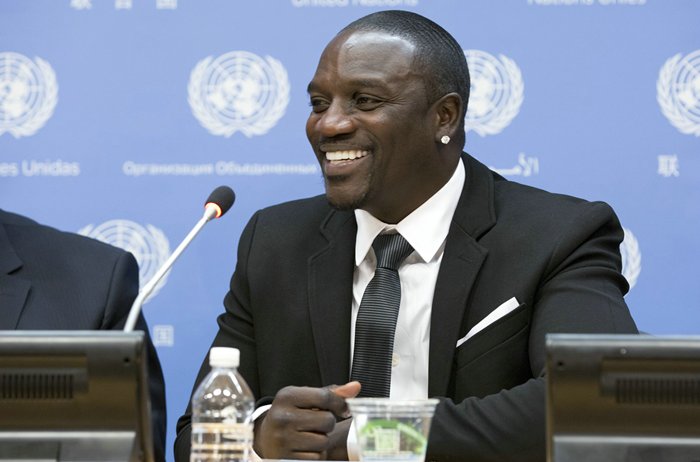 #BestCharityDeed - Akon Is Doing Something Great For Lighting Life Of 600 Million People
Share this post
The five-time Grammy Winner Singer, Akon's new academy aims to deliver solar energy to an estimated 600 million people in rural communities across Africa.
Akon was born in St. Louis, Missouri, but spent much of his childhood in the West African country of Senegal, which he describes as his home. He owns charity called the Konfidence Foundation, which is dedicated to empowering youth in Senegal, West Africa and the United States by promoting health and education.

The R&B star Akon announced on Thursday that he will bring electricity to 600 million Africans via his new solar academy forming part of an initiative called Akon Lighting Africa. Akon and Thione Niang, the co-founders of Akon Lighting Africa with Samba Bathily, both grew up in Kaolack, Senegal, a town without electricity. It is their childhood memories and personal experience of a "life without light" that fuels their commitment. "When I was young, we had to study by candle light with only one candle for the entire family. I want to make sure that children no longer have to work in those conditions." Niang had said.

Visit Official Site, for more Information.

While other celebs are busy boosting their glamour and money this man is really trying to make some change for better.
What a great initiative Akon and Team.

Like Picescorp on Facebook
Follow @Picescorp
Share this post
Leave Your Comments Here
Don't Miss Out On These Awesome Posts