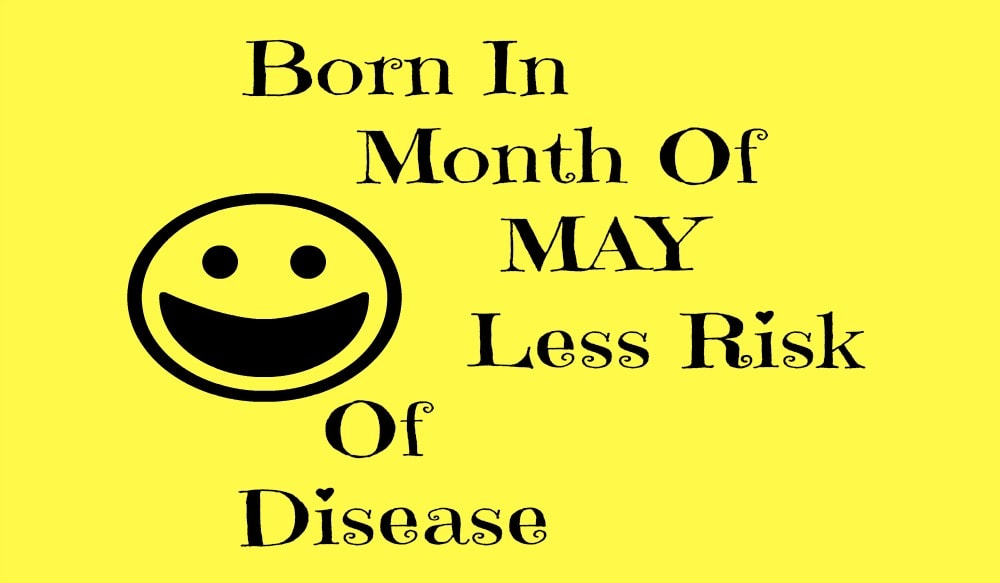 #BirthMonthAndHealth - Did You Know Being Born In October Makes You At Most Risk Of Disease
Share this post
Columbia University scientists have developed a computational method to investigate the relationship between birth month and disease risk. The researchers used this algorithm to examine New York City medical databases and found 55 diseases that correlated with the season of birth.
Researchers found that people born in May had the lowest disease risk, and those born in October the highest.

"This data could help scientists uncover new disease risk factors," said study senior author Nicholas Tatonetti, an assistant professor of biomedical informatics at Columbia University Medical Center (CUMC). The study compared 1,688 diseases against the birth dates and medical histories of 1.7 million patients treated at NewYork-Presbyterian Hospital/CUMC between 1985 and 2013.
The study was published in the Journal of American Medical Informatics Association.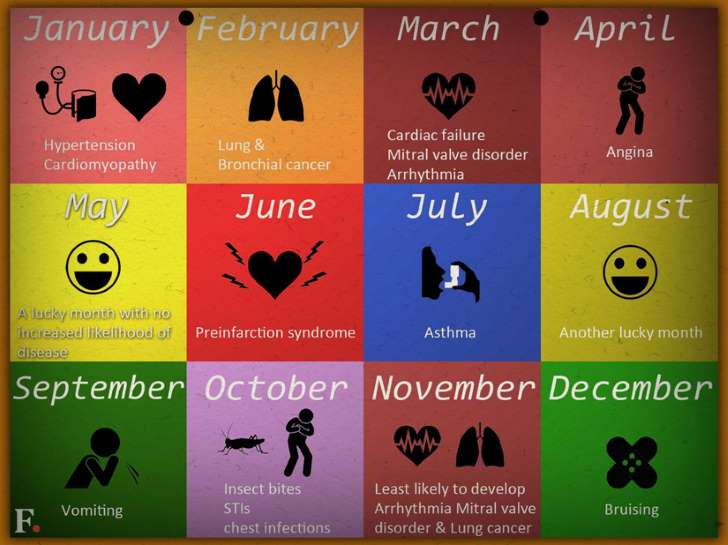 Time to take precaution before our birth month likely disease hit us.

Like Picescorp on Facebook
Follow @Picescorp
Share this post
Leave Your Comments Here
Don't Miss Out On These Awesome Posts