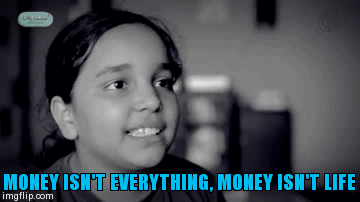 #MoneyTalk - What Is Role Of Money In Your Life, Hear These Kids Out
Share this post
Money, what great value it hold in our life in general. We are all in a race to make it big, better then others, to get settled, to have lot and lot of money for easy life, many also say Money cannot buy happiness but it can surely buy things to make you happy.

What we never think is that it is just another mean and not life. Unfortuantely we have made it more valauble then life.
When YouTube channel BeingIndian asks few kids What they think about money, their innocent replies will make you think how Money is not really everything.
Like Picescorp on Facebook
Follow @Picescorp
Share this post
Leave Your Comments Here
Don't Miss Out On These Awesome Posts