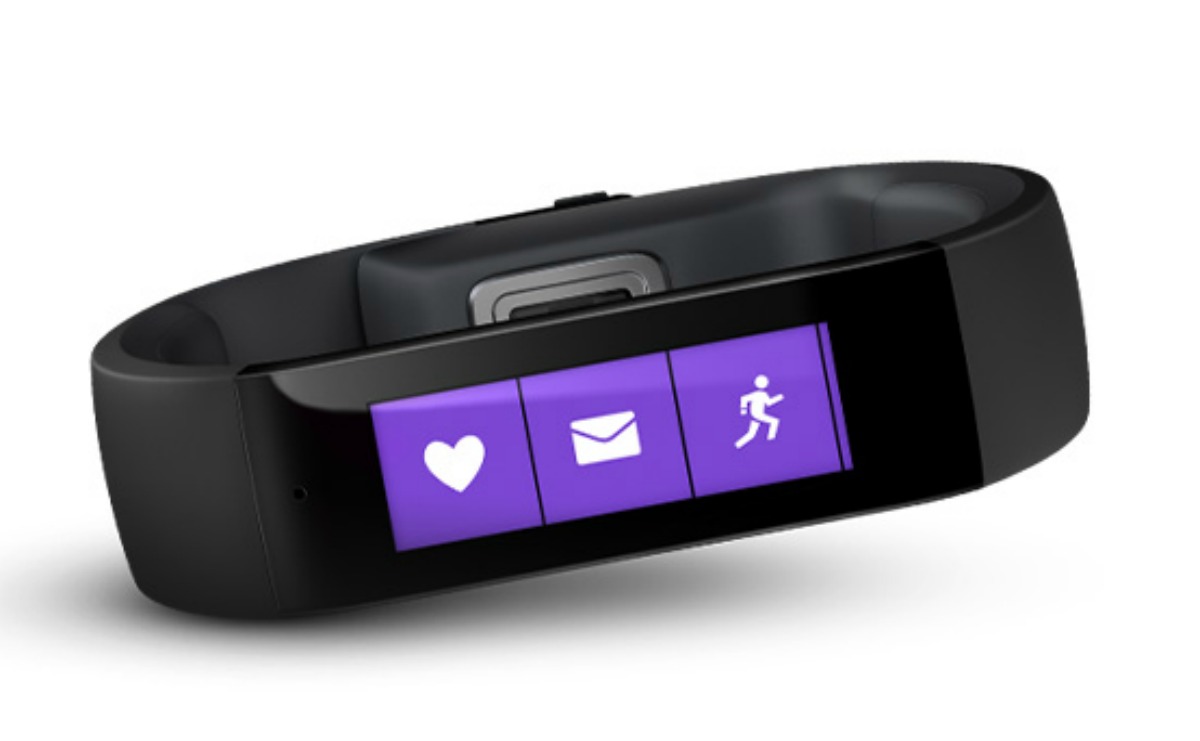 Microsoft Health Band
Microsoft is introducing Microsoft band (Health Band) For which Microsoft is in Partnership with leading Apps and Health Partners viz. RunKeeper, Gold's sym , MyFitnessPal, MapMyFitness and HealthVault
Through this band You can track your heart rate, steps, calorie burn and sleep quality. It also helps you to be more productive with email previews and calendar alerts - right on your wrist. Sounds Cool Isn't It ? just like fitness trainer it shows all stats and reviews of physical activity.

This Band is Health Plus Work Band according to us. This Product really makes one say WOW, I mean who would have ever thought Health Track and Smart Phone Features in one device eh?
Features that this cool band has to offer are
Guided workout
24- hours heart rate tracking
Sleep Tracking
Text Messaging
Virtual Keyboard
Calls
GPS Run MApping
Built in GPS Tracker
Tailored for Biking Activities
Calorie Tracking
Turn On Watch mode
You Can Tweet Right form The Band
Your Facebook Notification
Starbucks: [We can not resist describing this one. Read brief by Microsoft for this Feature : "No need to reach for your wallet. Enjoy coffee on the go with your Starbucks card ready to scan at arm's length. Bluetooth 4.0" ]
Works with Windows Phone 8.1, iOS 7.1 and laters and Android 4.3-4.4 phones, with Bluetooth.
Besides that You Can See Email Preview, Calender, you Can use Cortana(If You Using Windows Phone Then You Can Send Text Message Right From Your Band Cortana works only with Windows Device 8.1 or later),Timer and alarm Also you Can use. You can Track Incoming Calls, Notifications No Matter what phone (Though limited to Smartphone), All the Services you using With The App are tracked easily and efficiently.

The Introduction offer is only 169 pounds Its much cheaper then IWatch with cool Features
Check The Band Here


Like Picescorp on Facebook