ApunKaSuperstar - Mumbai Indians Wins The Pepsi IPL 2015
From Rags To Riches.

Yes Mumbai Indian has done it for the Second time, They have won The Pepsi IPL 2015 with all the pride.
Finals with Chennai Super Kings was bit of challange as every one has assumed. But MI proves their play to be better with ana amazing win of 41 runs against CSK.

CSK winning the toss had decided to field first. Mumbai on loss of 5 wickets scored 202 runs. Lendl Simmons made 68 in 45 balls, Rohit Sharma made 50 runs in 26 balls, Kieron Pollard and Ambati Rayudu with 36 runs. CSK made 161 on loss of 8 wickets in 20 overs. Though the fielding of CSK was quite appreciative, they could not charm with Batting.

Mumbai has outshine other teams and had a great victory. This year IPL has Mumbai Indians has written all over.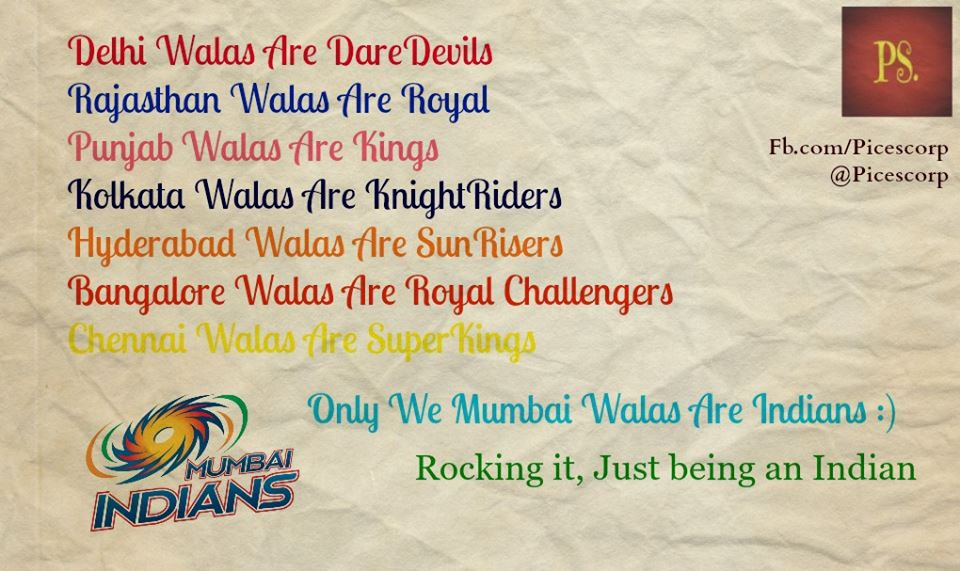 Like Picescorp on Facebook
Follow @Picescorp