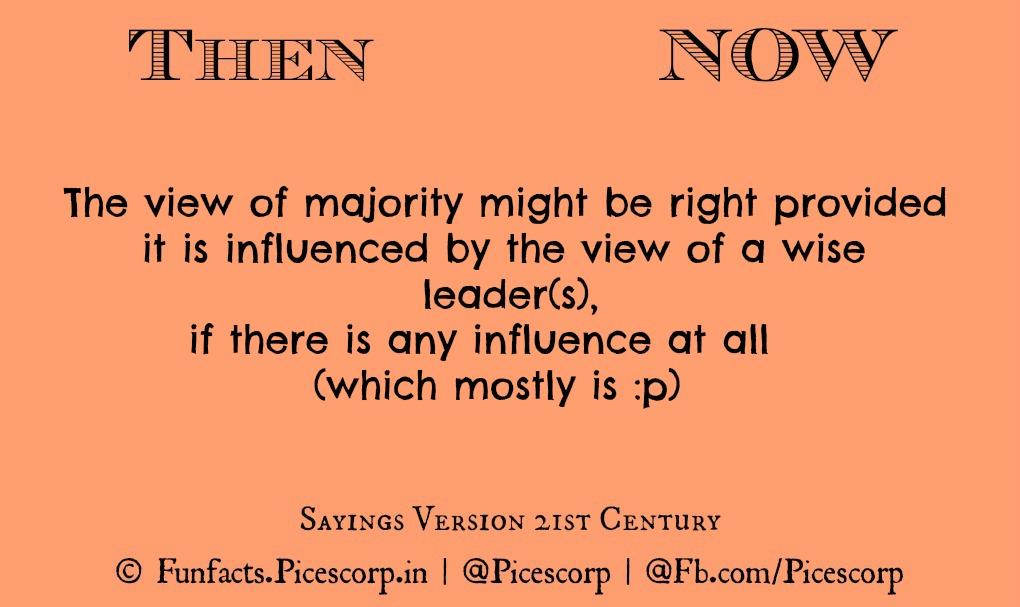 #SayingsOf21stCentury - It Is Time To Use These New Sayings
Share this post
"You should always change with the changing times or you will be lacking behind". Many of us would have surely been enlightened by this "formula of life" by our elders at least once in our lifetime.
Well going by this, shouldn't the usual SAYINGS get a makeover to suit our changing times. Here we present to you the CUSTOMIZED VERSION of some of the old sayings which would practically be possible to implement. 1. Try Try Till You Succeed: What if, whatever you are doing is not meant for you?
Customize it: Try Try till you Completely lose Faith in whatever you are trying (then you can try something else)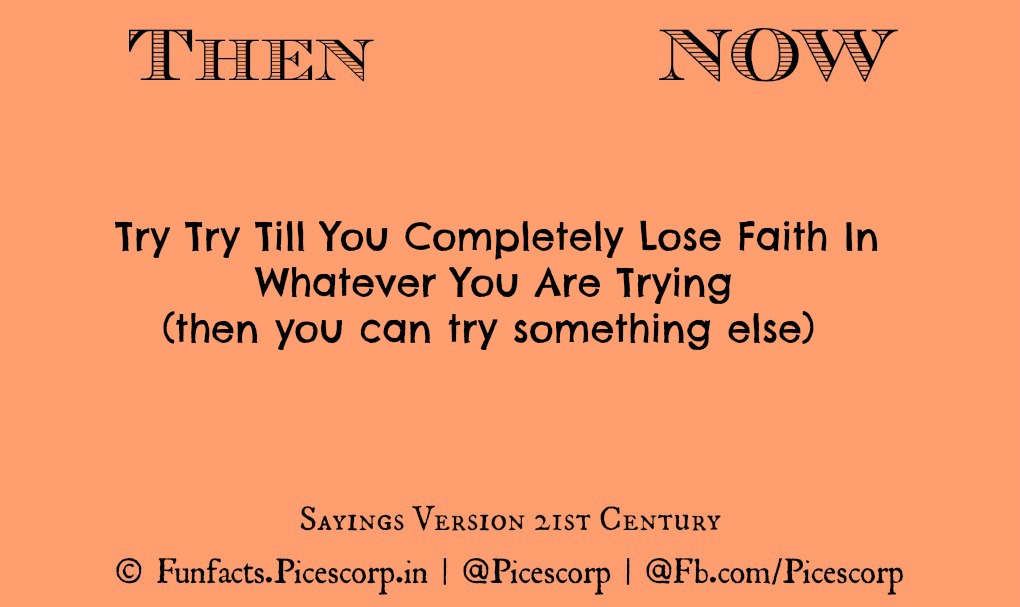 2. Hard Work Is The Key To Success: Partially correct. But only hard work doesn't always transform into success
Customize it: Hardwork + PHD. in how to deal to jerks trying to take your work's credit is the key to success.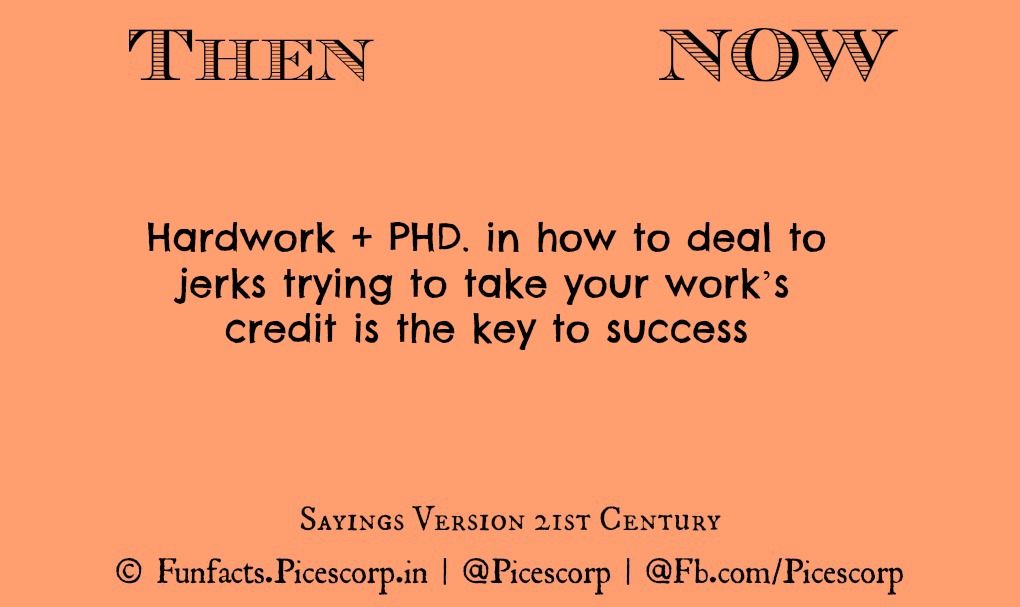 3. Never Say Never: That's the reason some people are unhappy because they never gave up and continued to work on something they had no interest in.
Customize it: Say never when you feel it's really necessary. (It does hurts your ego but then it's much better than living a pathetic life. What say?)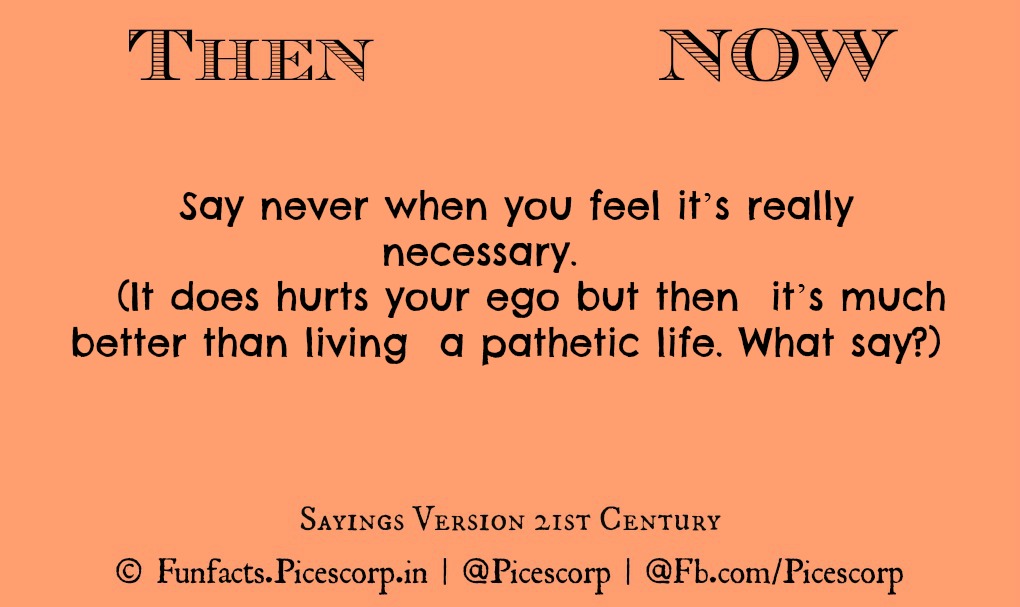 4. The View Of Majority Is Always Right: Most of the blunders wouldn't have been a part of the history if this saying was 100% correct.
Customize it: The view of majority might be right provided it is influenced by the view of a wise leader(s),if there is any influence at all(which mostly is :p)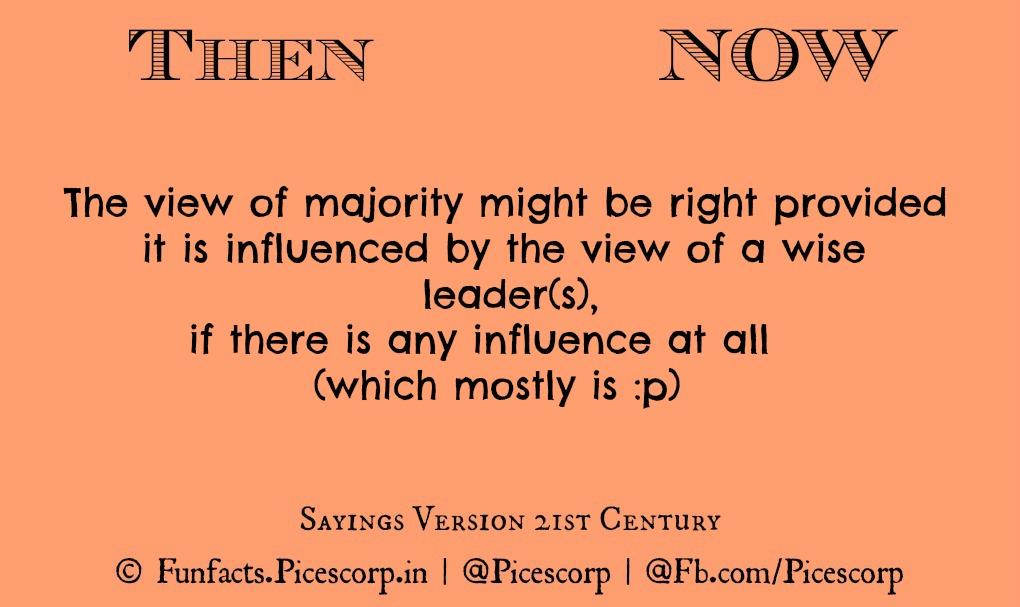 5. No Act Of Kindness, No Matter How Small, Is Ever Wasted: Sorry to break your bubble but don't expect kindness in return for your kindness, the world can be really cruel sometimes.
Customize it: An act of kindness, no matter how small, might get wasted depending on the attitude of the recipient of your kindness.(Be kind but don't expect others to be)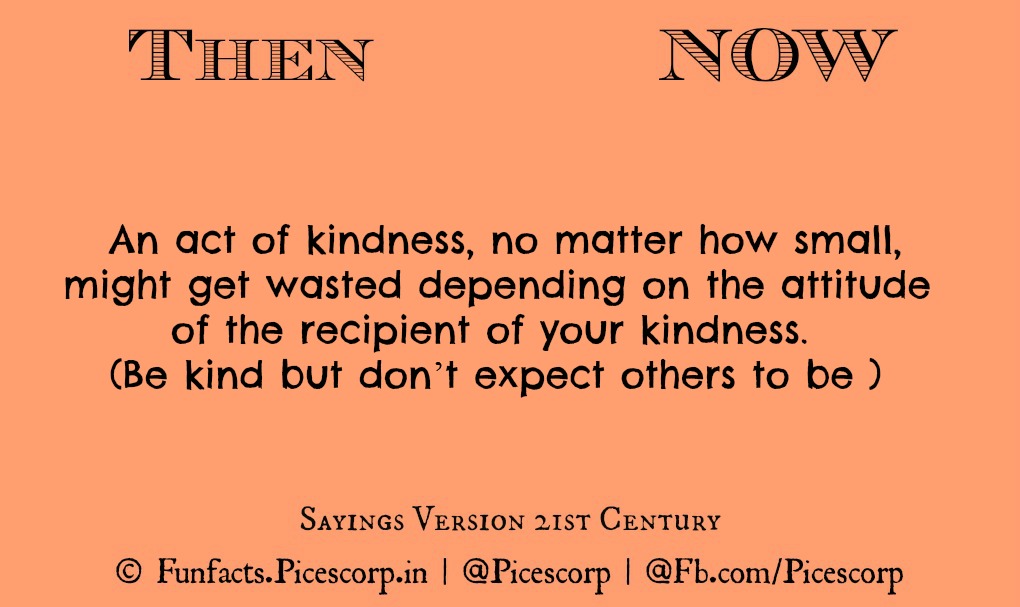 6. If Someone Slaps You On One Cheek, Turn Them The Other Also: If you follow this and survive then KUDOS TO YOU.
Customize it: If someone slaps you on one cheek, do anything you want, to prevent them from attacking you again. SELF – DEFENCE is the best defense.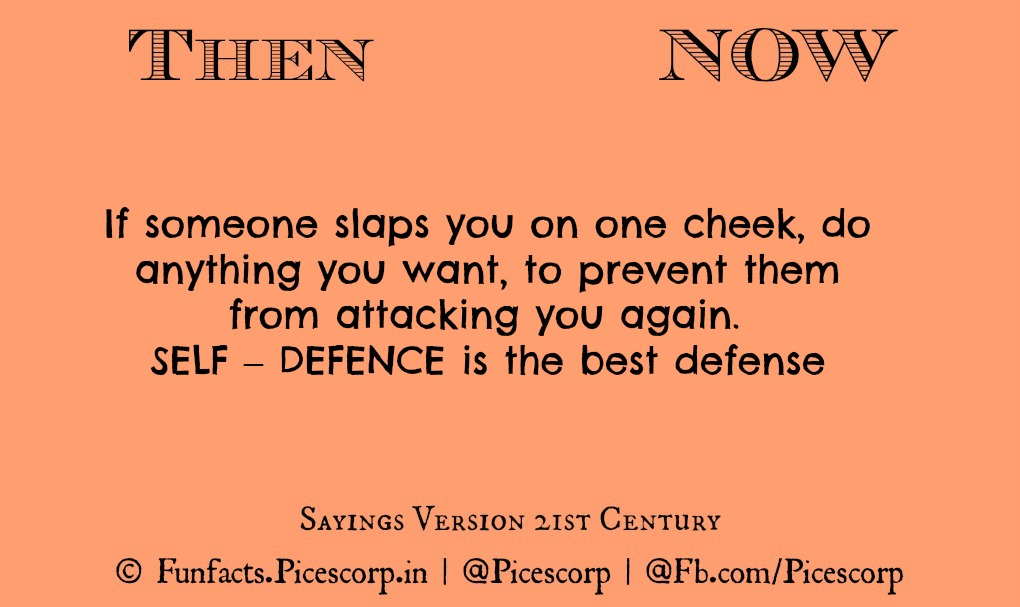 Lastly, following something is a matter of choice but while doing so make sure, it can be practically implemented. All the best!
Like Picescorp on Facebook
Follow @Picescorp
Share this post
Leave Your Comments Here
Don't Miss Out On These Awesome Posts