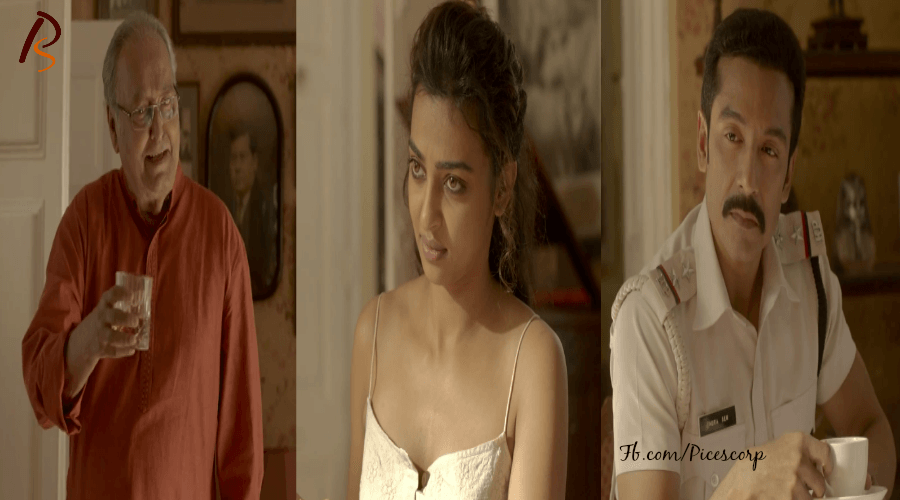 #Ahalya - Sujoy Ghosh's Short Film Is Much More Than A Routine Thriller
Share this post
At times we come across pieces that leave us with chilling shivers. Sujoy Ghosh, director of Thriller Movie Kahaani has recently directed short story based on Stayajit Ray's Professor Shonku O Ashchorjyo Putul.
This short film named Ahalya is going viral, and you must know why.
Story is about Inspector Indra Sen who is investigating case of Missing model, he suspects Elderly Artist Goutham Sadhu to be involved in a way. The lady in the house of sadhu is sultry and inspector is seen staring over her finding her hard to resist. To know How the story unfolds watch it below.

This story even though little predictable leaves one shocked as it progresses towards the end.
If you even remotely know Story of Ramayana The Epic, then the story would make much more sense to you. Even though disclaimer states story does not represent any character or so, one can easily draw it's links to Story of Sage Gautam, Lord Indra and Wife of Sage Ahalya.
If you have no clue about this and really want to find out the link go and google about Ahalya in Ramayana.
Talking about acting and performance, Sujoy has opted for best actors, Soumitra Charrejee as lively and mysterious old man Mr. Sadhu, Tota Roy Chowdhury as Inspector Sen and Talented Radhika Apte as Ahalya look perfect. If you have watched this already, re-play it again just how I did like 20th time and if you still have not ...! Then click the play button now, unless you want to missout on something great.
The story will stay with you even long after you have watched it.
Like Picescorp on Facebook
Follow @Picescorp
Share this post
Leave your comments here
Don't Miss Out On These Awesome Posts