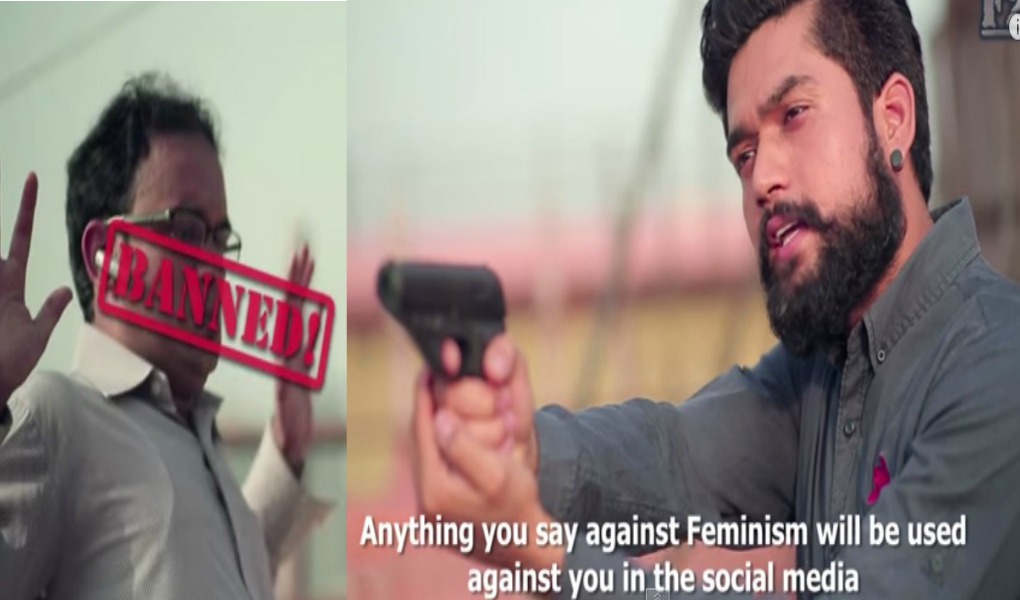 #ViralDrama - Are You Tired Of Feminazi Videos & Social Experiement, Then You Must See This Video
Share this post
Feminism Concept that refers to the equality of women with men but with increasing use of Internet and Viral stuff are we loosing the real sense of it? Today the moment you step out fear follows of being captured on camera on the name of social experiment, and next thing you know you are a Sensastion on youtube, social media and all publication network with Publicity like that of KRK. If so this video is for you.
This video by Fokat Friday spoofs A Wednesday to reflect frustration of a Common Man in reaction to these viral stuffs of everyday.

This is Must Watch in this Internet Addict, Viral Fevered World where we are actually following The Herd Mentality.

Like Picescorp on Facebook
Follow @Picescorp
Share this post
Leave Your Comments Here
Don't Miss Out On These Awesome Posts