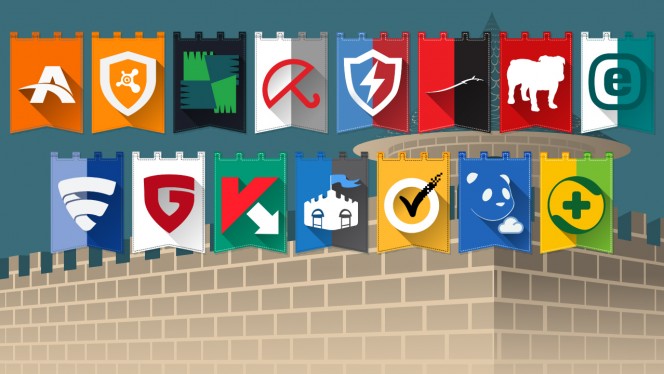 What is Virus?

When you hear the Word Virus, you might get scared. Virus is nothing but Programming Script which automatically get installed in your device and Executes when you browse on Internet or download any file from Internet. Hackers use there Scripts to steal your Passwords, Sensitive Data or to corrupt your Files, Hard Drive etc. and Mind you Hacking has just become fun activity.

What and Why Antivirus?

For your system you need a Protection from threats and attacks from hackers, thus you opt for a software or program designed to fight or prevent such attacks.

But there are so many available in market.
How to choose Perfect one?

Nowadays Hackers are so Clever that they design Scripts to work in Stealth Mood which means you will never know Virus is in your device until and unless your Antivirus scans that file. There is no Antivirus which gives you 100% Protection from Advanced Virus. But it's good to have lightweight antivirus to prevent Malware, Adware, USB or any other Unwanted Scripting If you engage in Online Transactions, or E-Shopping then you should also opt for Internet Security. Because it gives you full browser Protection, and prevents your device from any Internet Threat.
Leading and Efficient Antivirus available today
















Some Handy Tips to Prevent your Device from Virus attacks and threats



1. Install any Basic Antivirus and for Transaction secure with Internet Security


2. Do not Download Songs, Movies, Softwares from unknown sites. As they often contains and install Unwanted Applications and Trojans into your system.


3. Do not Surf On Porn Sites as they Often Run Browser Scripts And Annoying PopUps


4. Keep Check on Your Privacy Settings of your Browser.


5. Be Careful while clicking On Links in Your Emails.


6. Do Transaction through trusted Shopping Sites And Always check for Secure Payment Gateway which you can identify from the padlock sign in your browser address bar and where the address says https.


7. Do not share your Password with anyone and make habit of changing it every month.