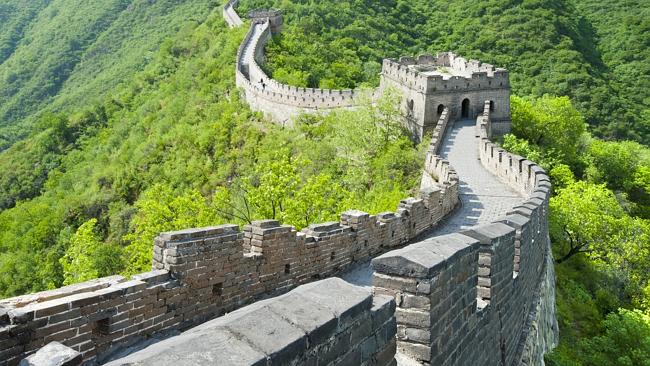 #Alarming - The Great Wall Of China Disappearing Slowly
Share this post
Around 30% of China's Ming-era Great Wall has disappeared over time as adverse natural conditions and reckless human activities and cause of stealing bricks from around the wall area to build the houses.

Many towers are becoming increasingly shaky and may collapse in a single rain storm in summer
The Great Wall is not a single unbroken structure but stretches for thousands of miles in sections, from Shanhaiguan on the east coast to Jiayuguan in the windswept sands on the edge of the Gobi desert.
Tourism and local residents' activities are also damaging the longest human construction in the world, the paper added. Poor villagers in Lulong county, in the northern province of Hebei, used to knock thick grey bricks from a section of wall in their village to build homes, and slabs engraved with Chinese characters were sold for 30 yuan (£3) each by locals , it said. Under Chinese regulations, people who take bricks from the Great Wall can be fined up to ¥5,000, according to the state-run Global Times

The only thing on Earth that can be seen from out of Earth is disappearing into damage, How Sad and alarming it is!

Like Picescorp on Facebook
Follow @Picescorp
Share this post
Leave Your Comments Here
Don't Miss Out On These Awesome Posts