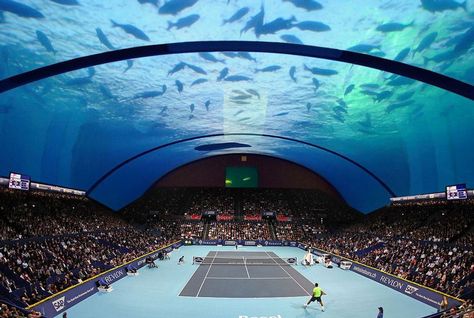 #UnderWaterTennis : Game Of Tennis Under The Water
We all have seen game of Tennis being played on Grass, Clay, Hard Court, but has anyone ever Imagined playing Tennis on Underwater Court ??
Well soon you will see underwater Tennis court.

Polish architect Krzysztof Kotala, 30, who has a Master of Science in Architecture from Krakow Polytechnic, is looking for investors to turn his dream into reality. Dubai will have First Underwater Tennis Court.
Though It is not an easy task. Engineers have already told the hazardious things but as we all know that Dubai had already taken architecture and engineering to a different level with Burj Tower - the tallest skyscraper in the world is a true testimony to that fact.

We can just wait and see how it shapes.
Like Picescorp on Facebook
Follow @Picescorp