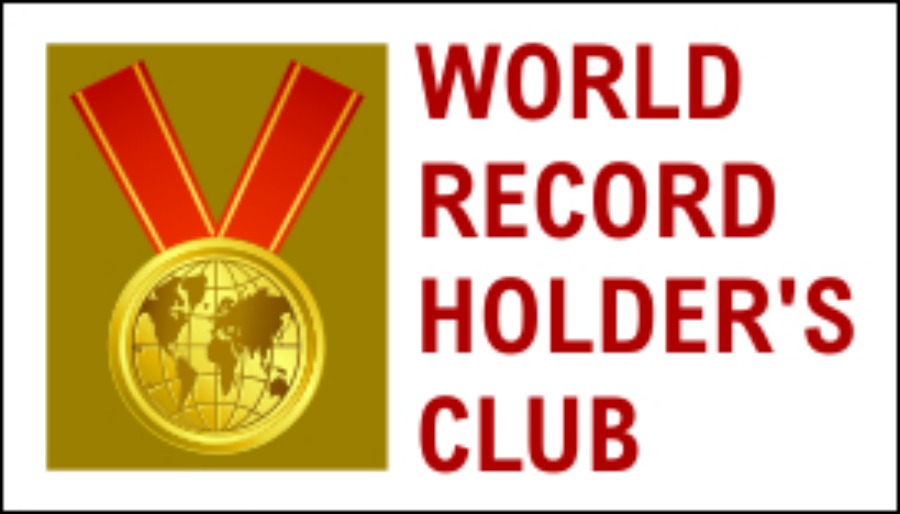 #ProudIndians 11 Indians That Holds World Record
Share this post
Editor's Note : Thanks to Viond Choudhary [World Record for Fastest Typing with Nose] for getting in touch with us and helping us rectifying mistake that we had earlier made in context of Picture for his Record.
We Indians are known for being good to expert in all the fields. It is not surprising that many Indians hold world record for their uniqueness.


1. World's Shortest Woman
Jyoti Amge is declared World's shortest woman after being measured 61.95 cm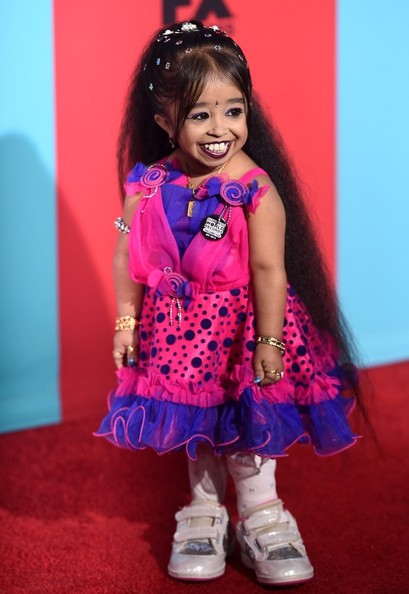 source

2. World's Largest Biryani
Weird as it may sound, 60 Indian Chef prepared Worlds Largest Biryani with 12,000 kilo of rice and vegetables at New Delhi on 1st March 2008.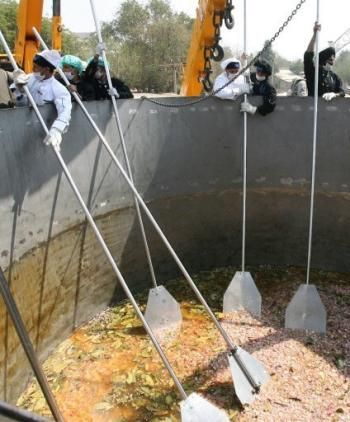 source

3. World's Largest Moustache
Remember that very famous dialogue by Amitabh Bacchan in movie Sharabi "Mucche Ho Tou Natthulal jaisi ho, warna na ho." Well we are not sure about Natthulal's Moustache but Ram sing Chauhan from Jaipur is surely known for his 18foot long moustach. 18 Ft just imagine, more than three times our average height of people.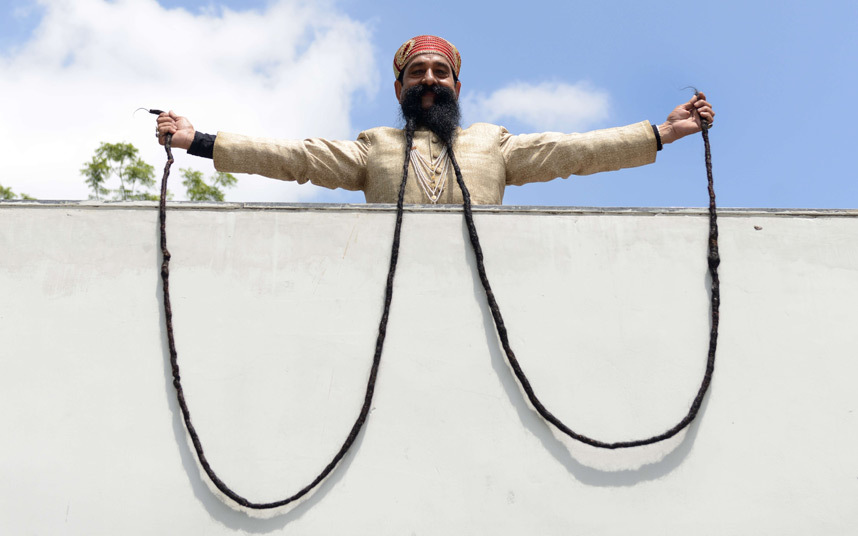 source

4. World's Largest Turban
Avtar Sing Mauni, 60 year old from patiala owns worlds largest turban, which streches645 miters which as same size of 13 olympic swimming pools.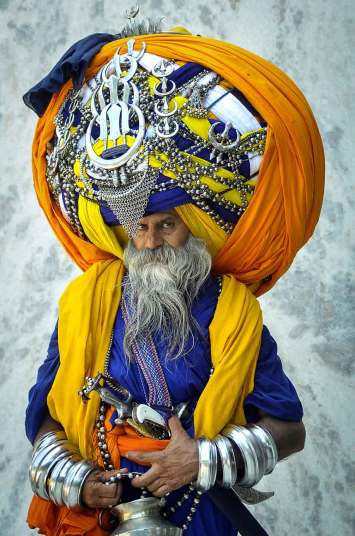 source

5. Fastest Time to Type Using Nose
Vinod Kumar Chaudhary holds the record for the fastest time to type 103 charecters text on a keybord using only his nose. He completed task in 46.30 seconds on 22 december 2014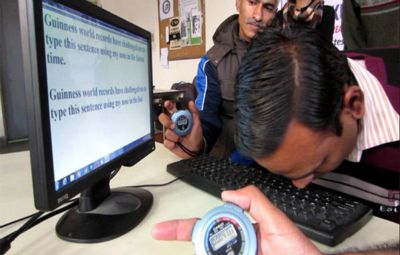 source

6. World's Longest Dosa
This 53 foot long dosa made at restaurant in Ahmedabad in 2013 it claims World's Longest Dosa in just 15 minutes. Whoa!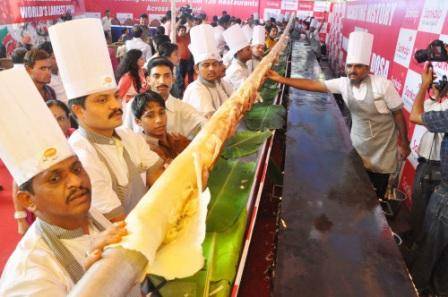 source


7. World's Largest Human Flag
On December 7, 2014 in Chennai YMCA ground, Record was set of largets human flag formation.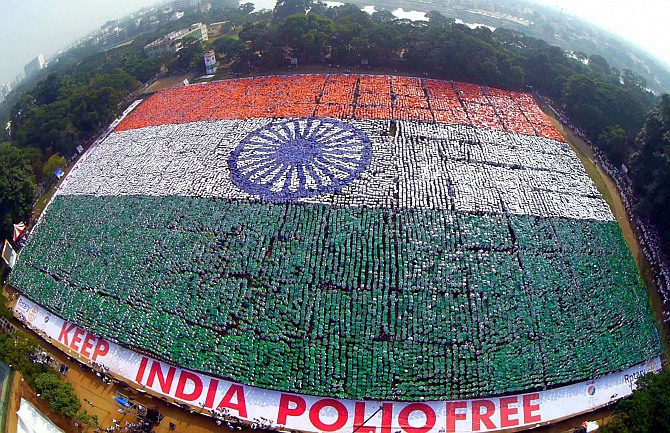 source

8. Largest Gathering Of Santa Clause
Last year event was organised to raise charitable funds for the poor by Thrissur Citizenry. Thrissur saw largest gathering people dressed as santa clause where count was noted of 18,112 people.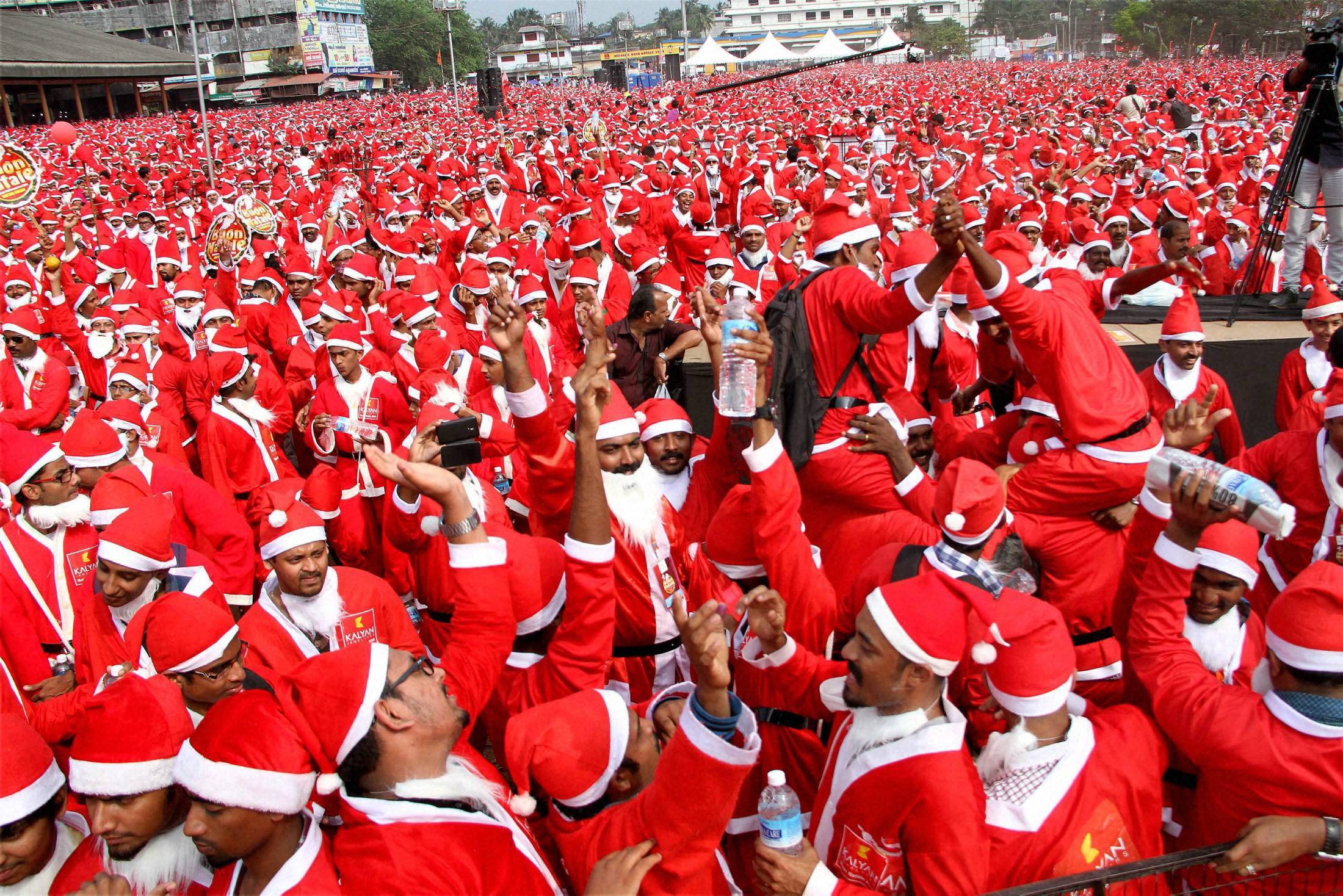 source

9. World's Largest Condom Mosaic
Made from 4418 condom packs, the worlds largest condom mosaic was constructed in lucknow on November 16, 2014 which measured 20 ft.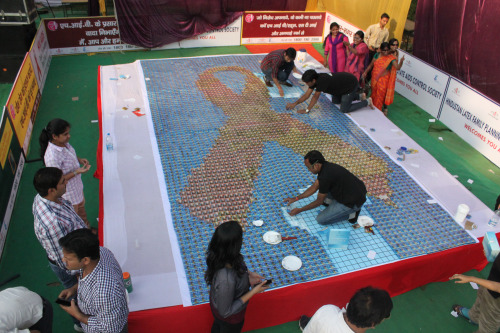 source

10. Most Hugs Given In One Hour
On September, 2012 Jaysimha Ravirala broke the record for most hugs in 1 hour. Number of hugs was 2436. This even took place ata aditya institute of technology in Andhra Pradesh.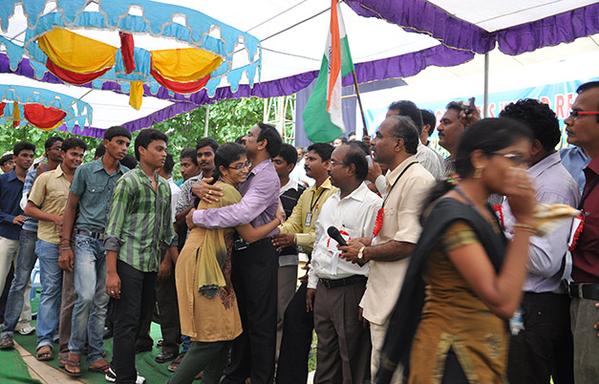 source

11. Longest Marathon Dance
Indian classical dancer Hemalatha entered guniess world record when she danced for 123 hours and 15minutes straight in Thissur in 2010.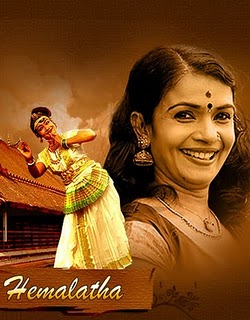 source

Cover image :
Source
Like Picescorp on Facebook
Follow @Picescorp
Leave your comments here
Don't Miss Out On These Awesome Posts