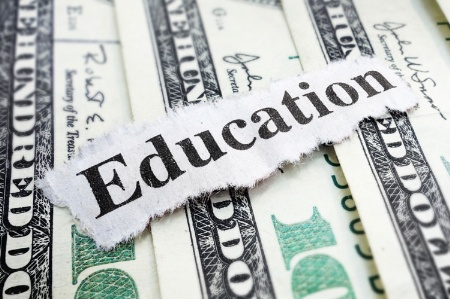 Indian Millionaires who are College Drop Outs
"Education is the most powerful weapon which you can use to change the world." Said most famous and liberal former South African president.
This quote is accurate but not to these successful people who are millionaires today.
These Indian Successors have not completed their Education, and yet they have proudly won it all with their dedication and power.
1. Mr. Walchand Hirachand : After completing his college in Mumbai, he joined Deccan College of Pune for further studies, but left the studies in between to join and establish his family business which was of Cotton trades.
After trying several different things he gives nation a present with Ravalgaon Sugar
which is today Leader in India Confectionery Market.





2. Azim Premji : This Business/IT Tycoon, who is chairman of WIPRO left his studies due to sudden death of His father. He was made chairman of Wipro at the age of just 21, leaving his Stanford University degree incomplete.
But nevertheless always knowing and respecting the value of Education,
this Millionaire completes his pending degree after 33 years that he left it.
Kudos we say ;)





3. PNC Menon : Man who had a troublesome childhood, who leave his education halfway,
to pursue his dreams of Business in Interior decoration.
Mr. Puthan Neduvakkatt Chenthamaraksha Menon , generally called as PNC Menon
was a drop out from Sree Kerala Varma College[ in Thrissur],
just to find himself starting a Construction Company "Sobha Developers" named after his Wife.





4. Vinod Goenka : Man whom Forbes list as one of the most successful billionaire in world,
who even despite being associated with 2G Spectrum Scam, has his Real-Estate Firm DB Realty on top as always.
Managing director and also co-founder of this firm has actually been a drop out from his college to join his Family Business





5. Micky Jagtani : How can we not mention him. Mukesh[Micky] Jagtani , who was dropout from the London School,
drove taxi in his struggle days. And today as we all know, he was the first Indian to be crowned with Top Position
on Gulf Co-operation council's "The richest Indian-origin entrepreneur's List "





6. Mukesh Ambani : Does the Man need Introduction? His Reliance Industries is leading company of India.
He is also placed on second position in "The Bloomberg Billionaires Index" list of Richest man in Asia , and ninth Richest on World .
But do we all know that he was Stanford University Drop out, to help his father to rebuild the success of Reliance.





7. Gautam Adani : The man behind Adani Group. Who not just left his degree in second year, from A Gujarat University
but also left family textiles business behind and started to struggle and live for his dreams in Mumbai.





8. Subhash Chandra : India's First Satelite channel Zee Tv, and person behind this successful discovery Mr. Chandra.
Who was a 12th dropout, tried his luck with Rice Export business but ended up with
Essel Group being a Most imporatnat figure in Media.





9. Shahid Balwa : The Youngest Indian on Forbes List of 10 Youngest Billionaires in World.
He is Promoter of DB group, who left his college to help his father with his Hotel Business.





10. Kunal Shah : freecharge.in is his success story. Drop out from NMIMS ,
he is CEO and co-founder of Freecharge.in
His online recharge site has made him one of the successful business persona today.


Like Picescorp on Facebook
Follow @Picescorp