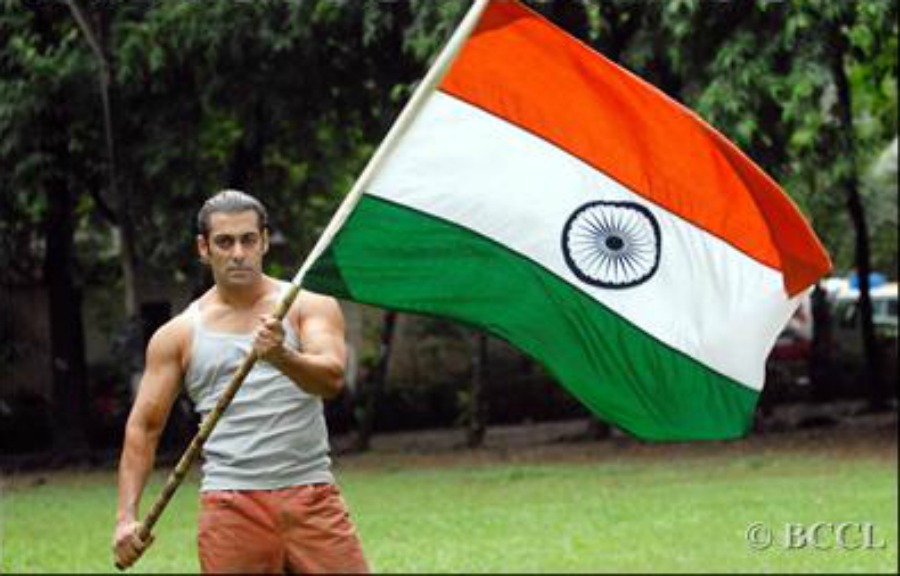 I am Hindu and Muslim - Heroic Statement made by Salman Khan
Can Salman Khan stop being in news? Ohh Don't think, cause answer would be NO forever and for always.
Whether it is about his ingenious[face-palm] tweets, forever on going court cases,sudden realization and confession of loyal driver taking all the blame for hit and run case or very recent Adoption of Family to help them bear expenses.

Jai Ho star is in headlines again, for making Bollywood movie like statement in courtroom. He was presented in Jodhpur court on 29th April 2015, to plead 'Not Guilt' to charges that in 1988 while on shoot of movie Hum Saath Saath hain, he had used unlicensed and expired guns to shoot an endangered and protected under law species.

When he was asked about his Name, Father's name, profession and other such details required for legal form by Chief Judicial Magistrate Anupama Bijlani, Salman made rather filmy statement. When he was asked about his caste, he replied as "Indian" [Clap! Clap! Filmy let it be, this one deserves clap. Bravo], when the judge asked him the question again, he replied "Hindu and Muslim" and then added that His writer father Salim Khan is a Muslim, and his mother Susheela Charak is a Hindu.

Even though twitter is filled with jokes and trolls after this statement by Salman was brought to us by his lawyer, we can not help but like Mr. Khan for this. We are all Indian first anyways right?

Hearing this of 16 year old case is on 4th May, and people are more interested in knowing whether they will hear Salman Khan make more Heroic Statement.
Like Picescorp on Facebook
Follow @Picescorp