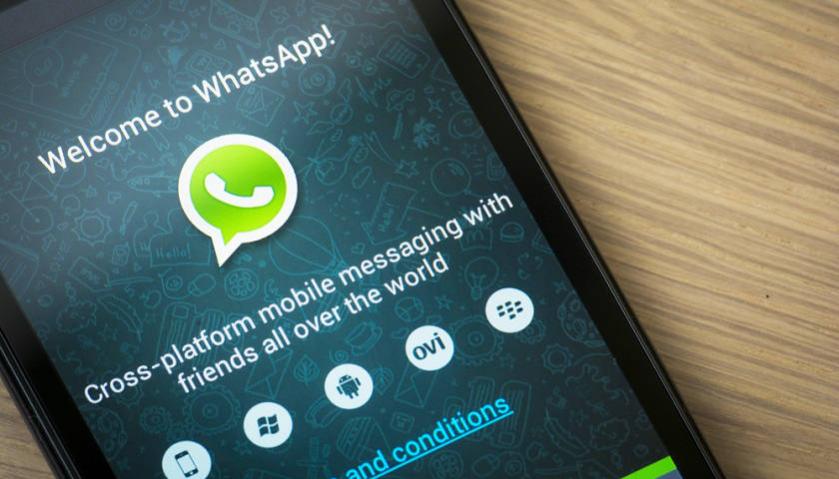 WhatsApp gets new look and it looks FAB
We all are Whatsapp Lovers, aren't we? And with Popularity increasing day by day developers are pretty much on thier toes. The much needed and awaited Voice Calling for Android Whatsapp was rolled out just 3 weeks back. And WhatsApp is back again with their developers rolling out updates again and again in last few days, the final version [So Far] 2.12.42 is here with New Look. Yes Say BYE to that Old Shade of Green!! We will take you through features and specifications of this new update, but before that do note that this update is yet not available on the Play Store, though you can Download the APK Manually.

So talking about the the New Look...
1. The Old Green has been sacked out and replaced by very rich looking shade of green. Trust us on this you would surely love this new shade.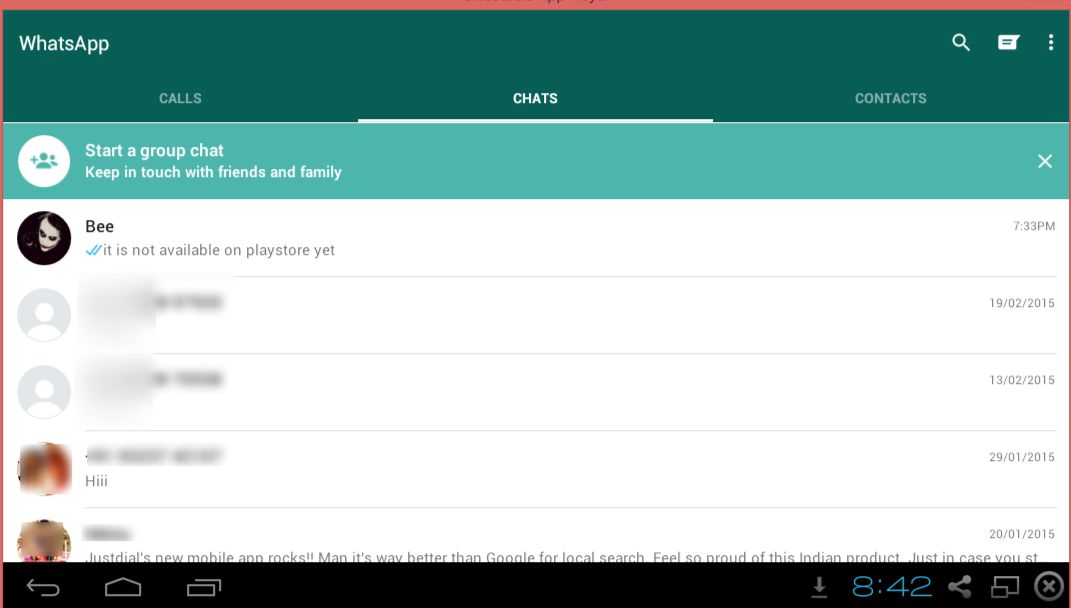 2. The Taskbar which has Whatsapp icon, Search, Compose Message and Menu Button [yes the one with Three Vertical dots] collapses or hides when you scroll down down. It gives more space to Chats and Contacts. Did not we mention cool animations earlier ;)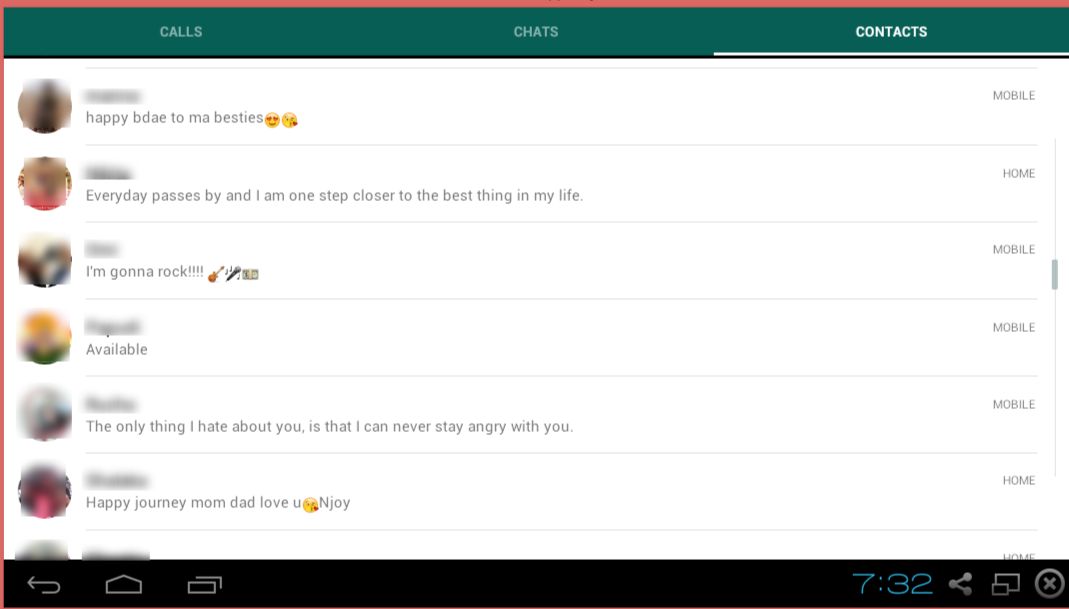 3. Attachment icons have received Transition Effects. Click on Attachment and you will see Gallery, Photos, Videos , Audio, Location and Contact with good effect, the gray background looks much better than the previous black one.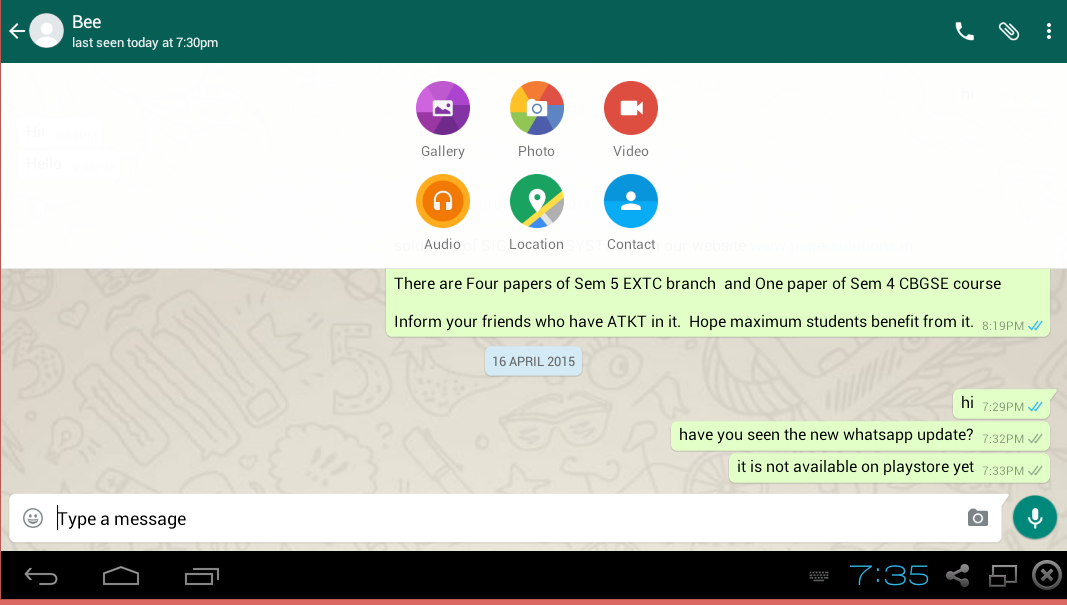 4. The message window looks smaller, and conversation message are tweaked at angels, The Recording button next to the message box looks lifted up with good transition which translates itself to normal send button as you start typing the message.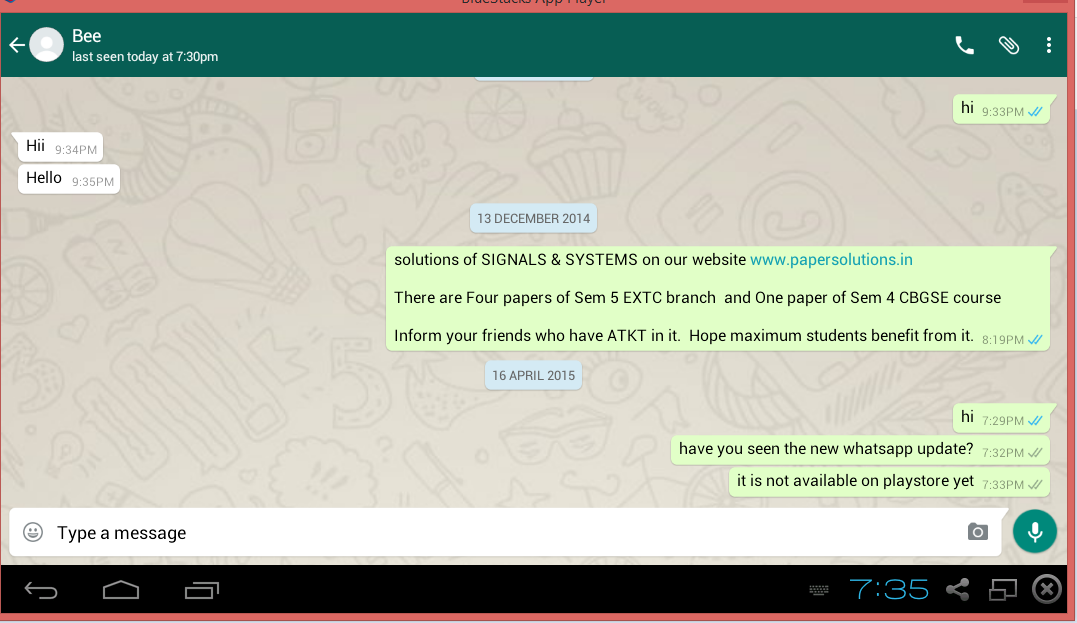 5. The Contact info or Group info tab when clicked looks more fab than anything. I will let the Image talk for itself here.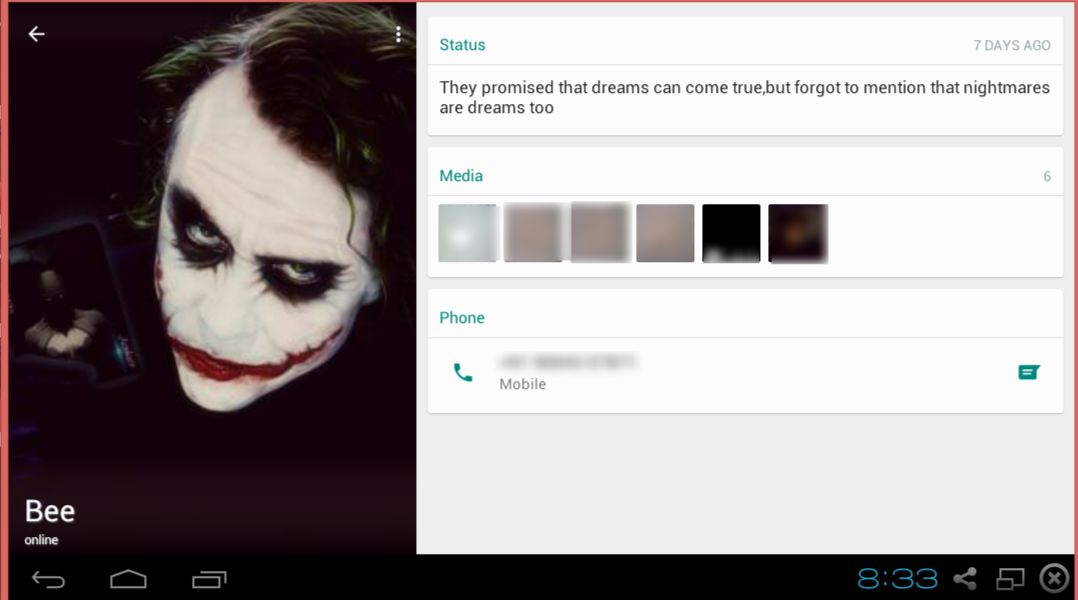 6. Emojis remain same [Yeah they need to be updated a little] though background color of tray containing the Emojis has been changed to light grey from black.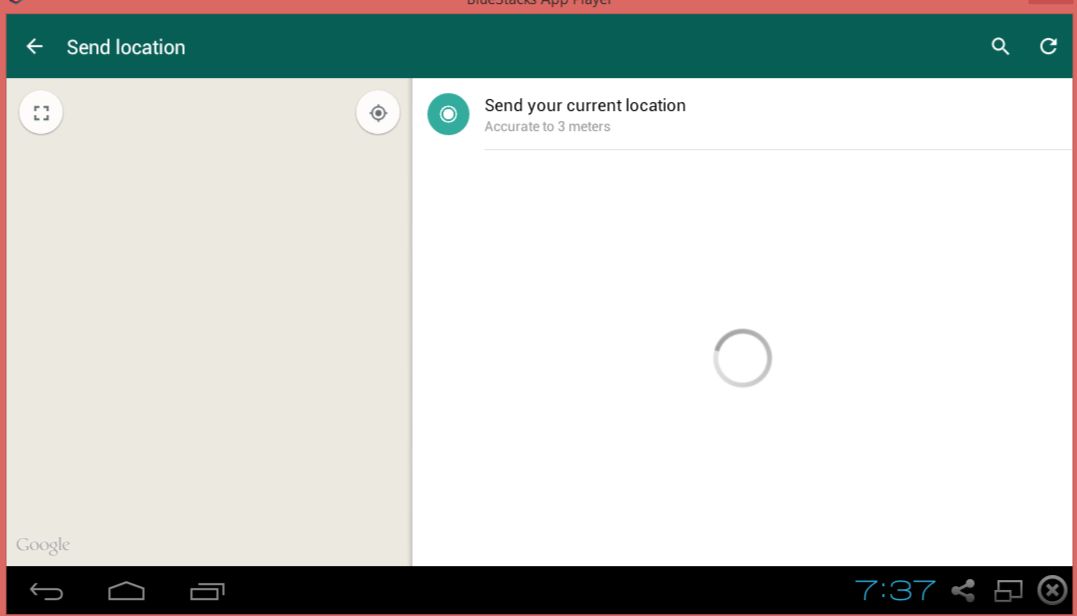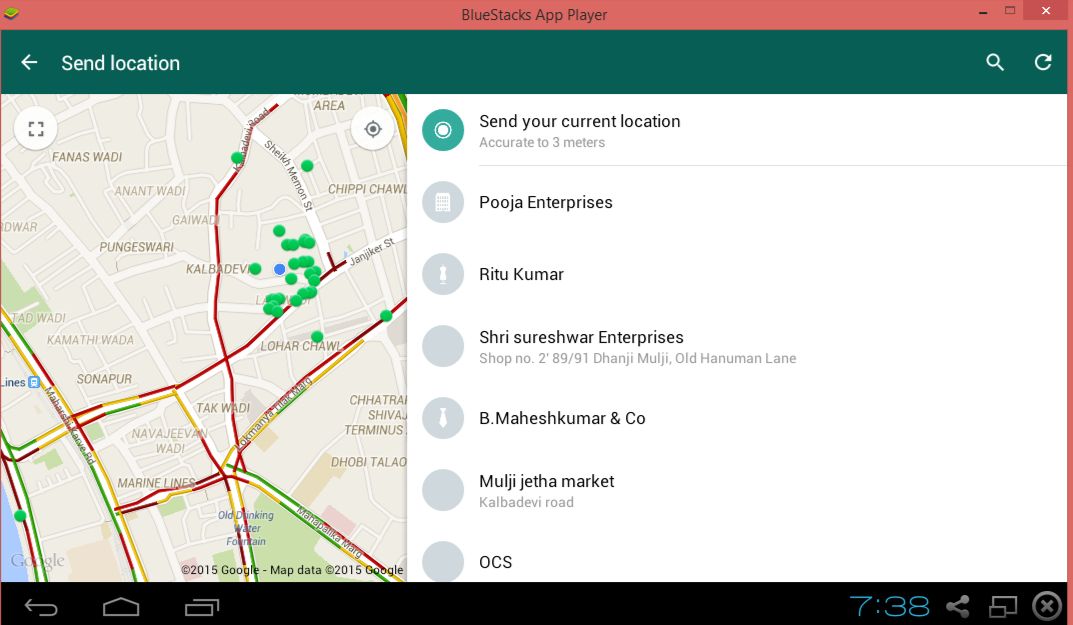 Version will be rolled out on Play store soon, till then you can Download the APK From
HERE
So what do you think about new look of WhatsApp Android ? Do let me know in comments below or connect on
twitter
to me and share your views.
Cover Image Source - IGyaan
Like Picescorp on Facebook
Follow @Picescorp