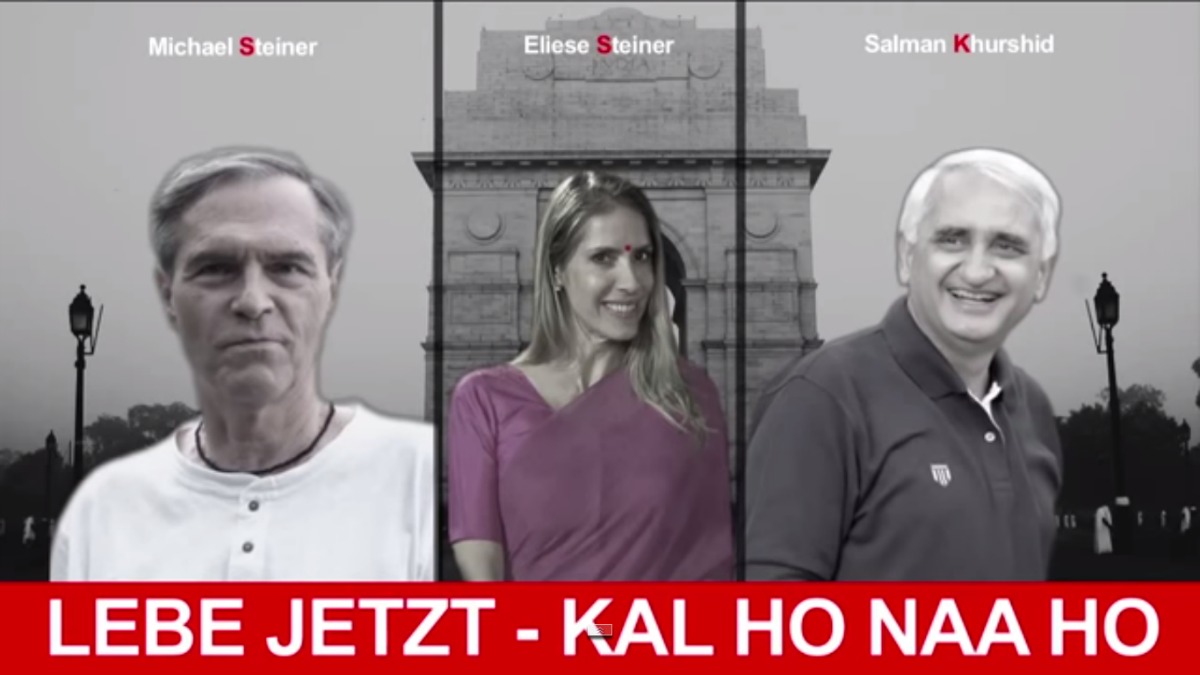 Cutest Remake Of Bollywood Song 'Kal Ho Naa Ho' by Geman Embassy of India
Bollywood has many fans across the world, Ministers and Ambassador are no Exception. German Embassy has come up with Cute remake of Title Track of Bollywood movie 'Kal Ho Naa Ho'

In this video titled 'German Embassy India : Lebe jetzt - Kal Ho Naa Ho' we see German Ambassador Michael Steiner as Shah Rukh Khan, with his wife Eliese in Preity Zinta's role and India's former Externam Affairs Minister, Salman Khurshid playing Saif Ali Khan.
'Lebe jetzt' the German word means Live Now, which is the same message given by movie and song 'Kal Ho Naa Ho' meaning tomorrow may never come so live now. Check out the Video here.
Do look at the original video of track, in case if you have not seen it before.
Internet welcomed this video and it recieved appreciation all over.
Find out how Bollywood celebs part of the original video reacted.

With love from Germany!!! @iamsrk you have to see this!!! https://t.co/KRtIOVHAQV #KalHoNaaHo #eternalsong

— Karan Johar (@karanjohar) April 24, 2015
"@karanjohar: @iamsrk you have to see this!!! https://t.co/B3vFJLvvoW #KalHoNaaHo #eternalsong" Drat! They remade it already! Awesome job.

— Shah Rukh Khan (@iamsrk) April 25, 2015
Like Picescorp on Facebook
Follow @Picescorp