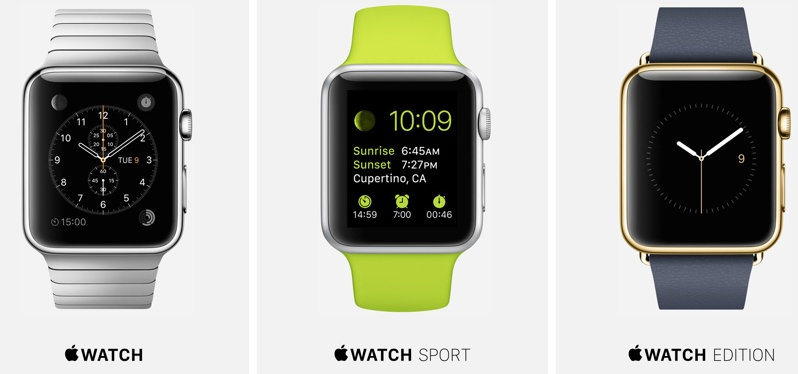 This Year, Apple will be launching iWatch, very first of it's kind - The iWatch|Apple's IOS Wrist Watch

With Technology and all that you need availble on you wrist, this product will definitly take market by storm. Product of Steel with Features that can beat any Smart Phone.

Here we bring you Features that Apple Wrist Watch has to offer you.


1. Apple Watch Is Precisely Designed For When And Where You Use It : High-quality watches have long been defined by their ability to keep unfailingly accurate time, and Apple Watch is no exception. It uses multiple technologies in conjunction with your iPhone to keep time within 50 milliseconds of the definitive global time standard. And it can automatically adjust to the local time when you travel. Apple Watch also presents time in a more meaningful, personal context by sending you notifications and alerts relevant to your life and schedule.





2. Timer : Tap the hours or minutes field, then adjust the number up or down using the Digital Crown. The orange line around the dial increases or decreases to match, helping you visualize the duration.





3. Calender : Calendar. See what's next in your day or month. Apple Watch sends you meeting reminders, as well as calendar invitations you can accept or decline directly from your wrist.





4. Photos Remote Camera. Apple Watch doubles as a remote viewfinder for the iSight camera on your iPhone. Use Apple Watch to display a live preview of what your iPhone sees, snap the photo, or set the timer on the camera





5. Apple TV And Itunes : Apple TV and iTunes. Navigate Apple TV and control the iTunes library on your Mac or PC from Apple Watch. Swipe around the main menu, scroll through lists and collections, select movies, listen to iTunes Radio, and more.





6. Weather : Weather. Check the weather where you are or for any location around the world. See a detailed report for the day or get the week's forecast.





7. Stocks/Market Watch : Stocks. See the price of your favorite stock at a glance, including dollar and percent change in market cap for the day





8. Watchkit Apps : WatchKit Apps. Soon your favorite apps will feature controls and interactions unique to Apple Watch, enabling you to enjoy them in dynamic new ways. And put them to even greater use.