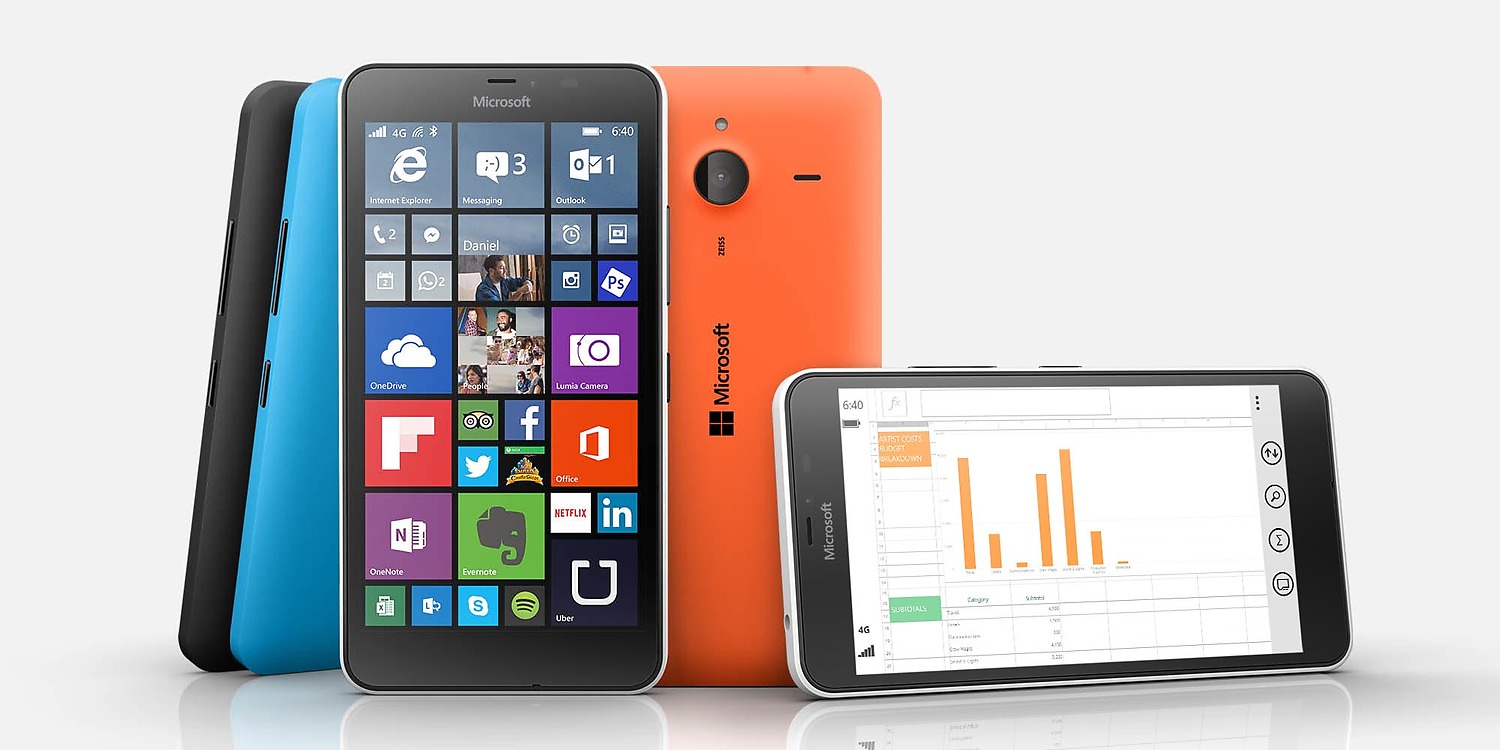 Microsoft has started Phone Manufacturing and they just seem to offer best that we can get.
Their very first Phone in Microsoft Lumia Series 535 has grabbed quite a few eyeballs., with mix sort of reviews it did make few fans.
And here Microsoft has announced this cool Lumia 640 Windows Phone. Are you the one who Had complaints with Lumia 535, then this one definitely make you feel contented.
Here we bring to you, details and Specification of this new Product to be launched very soon.
Read on and do tell us how do you feel about this Product - Microsoft Lumia 640
Operating System
Size & weight
Software release: Windows Phone 8.1 with Lumia Denim
Height: 157.9 mm Width: 81.4 mm
Display
Memory
Display size: 5.7 ''Display resolution: HD720 (1280 x 720)Display colours: TrueColor (24-bit/16M)Display technology: IPS LCDPixel density: 259 ppiDisplay features: Brightness control, Tactile feedback, Orientation sensor, Sunlight readability enhancements, Corning® Gorilla® Glass 3, High brightness mode, Scratch resistant glassTouch screen technology: Capacitive Multipoint-Touch
Mass memory3: 8 GBRAM: 1 GBMaximum memory card size: 128 GBExpandable memory card type: MicroSDFree cloud storage: 30 GB
Design
Battery
Design details: Exchangeable back coverOther user interface features: Double-tap to wake, Tactile feedback, Vibrating alerts, Voice commands, Word flow keyboard
Replaceable battery: YesBattery capacity: 3000 mAhBattery voltage: 3.8 VMaximum standby time: 39 daysMaximum talk time (2G): 31 hMaximum talk time (3G): 23 hMaximum music playback time: 102 hMaximum Wi-Fi network browsing time: 13 hMaximum video playback time: 11.7 h
Processor
Sensors
CPU name: Snapdragon™ 400Number of cores: Quad coreClock rate: 1200 MHz
Sensors: Ambient light sensor, Accelerometer, Proximity sensor
Audio
Video
Audio recording codecs: AAC LC, AMR-NB, GSM FRAudio recording features: MonoAudio playback features: Audio Streaming, Cloud music offline playback, Cloud music playback, Media Player, Music Player, PodcastsRadio features7: Internet Radio, FM Radio
Video playback frame rate: 30 fpsVideo playback codecs: H.263, H.264/AVC, MPEG-4, VC-1, Windows videoVideo streaming: YouTube browsing and video streaming, Streaming from video services and internet, Progressive video download
Camera
GPS Navigation
Main Camera Main camera: 13.0 MPMain camera focus type: Auto focus Sensor size: 1/3 inch Main camera f-number/aperture: f/2.0 Camera focal length: 28 mmFlash type: LED flash Camera features: Auto and manual white balance, Automatic photo upload to OneDriveCamera minimum focus range: 10 cmFront camera: 5MP wide angle Front camera f-number/aperture: f/2.4 Front camera features: Focal length 24 mm, Still image capture, Video call, Video recording
Location technologies: A-GLONASS, A-GPS, Cellular and Wi-Fi network positioningMaps: Free maps, Offline maps, Online and offline favourites, Real-time traffic information
Connectivity
Keys and Input Methods
SIM card type: Micro SIM-Dual Sim AV connectors: 3.5 mm audio connector Charging connectors: Micro-USB System connectors: Micro-USB-B USB: USB 2.0 Bluetooth: Bluetooth 4.0 Wi-Fi: WLAN IEEE 802.11 b/g/n Wi-Fi hotspot: Up to 8 Wi-Fi-enabled devices
3.5G Network
User Input: TouchOperating keys: Volume keys, Power/Lock key
Other wireless connectivity: DLNA, Screen projection
Device Security
Accessibility features
General Security features: Device lock, PIN code, Device lock passcode,
Regular signed firmware updates, Track and Protect via internet,
Enterprise security features: Mobile VPN, Remote lock and wipe, Hardware accelerated device encryption, Mobile device management, Remote security policy enforcement
Hearing: Vibrating alerts, BT neckloop compatible, TTY support
Vision: Vibrating alerts, Voice recognition, Font magnification, Customizable home screen, High contrast mode, Screen magnification
Overview
The availability of particular products, services and features may vary by region. Please check with your local Microsoft dealer for further details. The specifications are subject to change without notice.
15 GB Free cloud storage space on OneDrive. Get additional 15GB free when you activate Camera roll backup..
Its Coming Soon In India..
Windows 8.1 Phone Software Denim Update
As a Lumia phone, it of course comes with Windows Phone 8.1, along with the latest software update, codenamed Denim. Windows Phone 8 is easy on the eye, made up lots of large, bright tiles that show live information. You can resize these tiles and reorder them to suit your preferences, set different backgrounds and group tiles together into folders, thanks to the Denim software update.